December 2, 2021
Christmas Tree 2 - the seasonal slot now available directly from True Lab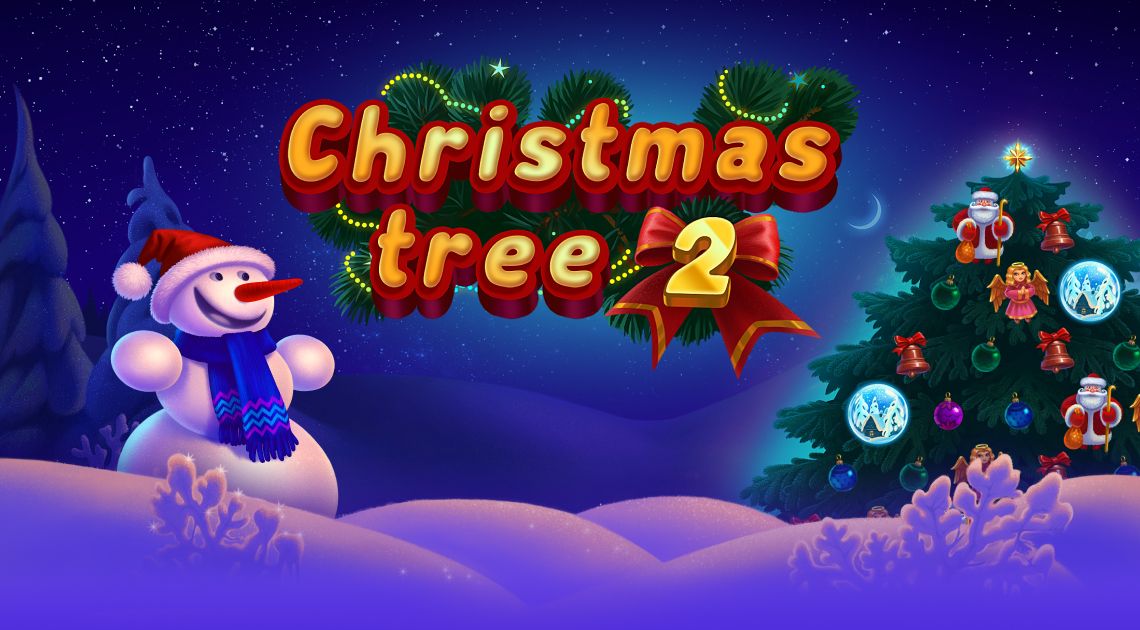 On December 15, 2021, a significantly improved version of the holiday time title Christmas Tree returns to True Lab's network. The ultimate edition offers enhanced features, an exclusive Snowman Bet bonus, redesigned graphics, and a sackful of gifts of up to x15,000. The unique game field of hexagonal cells allows 6 -way hits and forms the recognisable shape of a spruce.
Lights shining bright in the frosty air, snow crunching underfoot, and the cascades of flashy baubles and candies form clusters falling from the tree top. Christmas Eve desires come true, when 5 or more identical icons connected to each other land in a cluster, and award prizes. If several groups appear at the same time, all the wins are added up and paid out.
When no new clusters are formed, a blizzard strikes out of the blue, and places 3 to 9 Mystery symbols, magically transforming into random icons. A merry Snowman is throwing snowballs into low and medium symbols, turning them into Golden Wilds. An inventive Snowman Bet bonus activates the Snowman feature on every spin, increasing the player's stake by 20x.
The wonder of Miracle Spins happens with 3 Scatters on the reels, that only appear out of the Mystery symbols during the Blizzard. Every subsequent Scatter adds another Miracle Spin and boosts the chances of winning big with a progressive multiplier rising on each spin.
"True Lab Game Studio congratulates players on the coming Christmas and New Year, and proudly presents a reissue of our coziest slot! The remastered version has taken the best of the original, with its high winning potential and eye -pleasing visuals, and introduced our newly developed mechanics,"
You are successfully subscribed!