June 7, 2022
TRUELAB & SOFTSWISS EXTEND PARTNERSHIP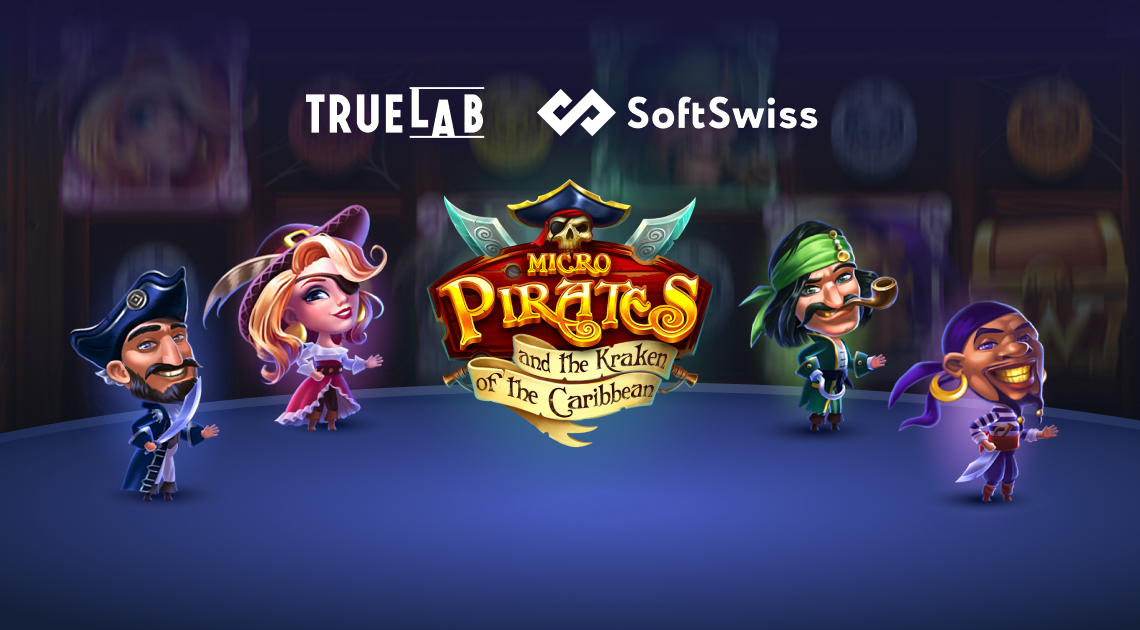 TRUELAB & SOFTSWISS ANNOUNCEMENT
As of Wednesday the 8th of June 2022, TrueLab Games are live in all territories in which SOFTSWISS is available. So if you are a customer of SOFTSWISS, there's nothing you need to do on your end except inform your players that they can now enjoy TrueLab games on their favourite casino!
RELEASE OF MICROPIRATES AND THE KRAKEN OF THE CARIBBEAN
The announcement ties in perfectly with the launch of our epic pirate-themed slot, 'Micropirates & the Kraken of the Caribbean' - an engaging 7x6 cluster win slot game featuring cascading reels, tailored volatility, and dynamic reels which combined, make for a fun experience for players and a high revenue maker for operators.
MICROPIRATES GO WILD PROMO (PARTNERS)
To promote the launch of Micropirates & the Kraken of the Caribbean, TrueLab is offering UNLIMITED COST-FREE FREESPIN REWARDS to SOFTSWISS customers throughout June! Yep, it's time to GO WILD! So what's in it for you?
Cost Free - promo funds given to players as Freespin rewards DO NOT form part of GGR calculation, so they're free of charge!
Uncapped - there's no limit to the amount you can give, so go wild!
Flexible - Freespins can be provided on all TrueLab games
AND…
We're even offering a 50% DISCOUNT ON GGR CALCULATION on Micropirates throughout June!
To qualify for the 50% discount, simply:
Make Micropirates Freespins part of your Welcome Bonus for June.
Place a banner promoting the game on your homepage.
Promote Micropirates and at least one more TrueLab game in your recommended/top games section.
Any questions? Hit up your account manager right away!
You are successfully subscribed!