August 20, 2019
Robby the illusionist by True Lab: a set of engaging heatures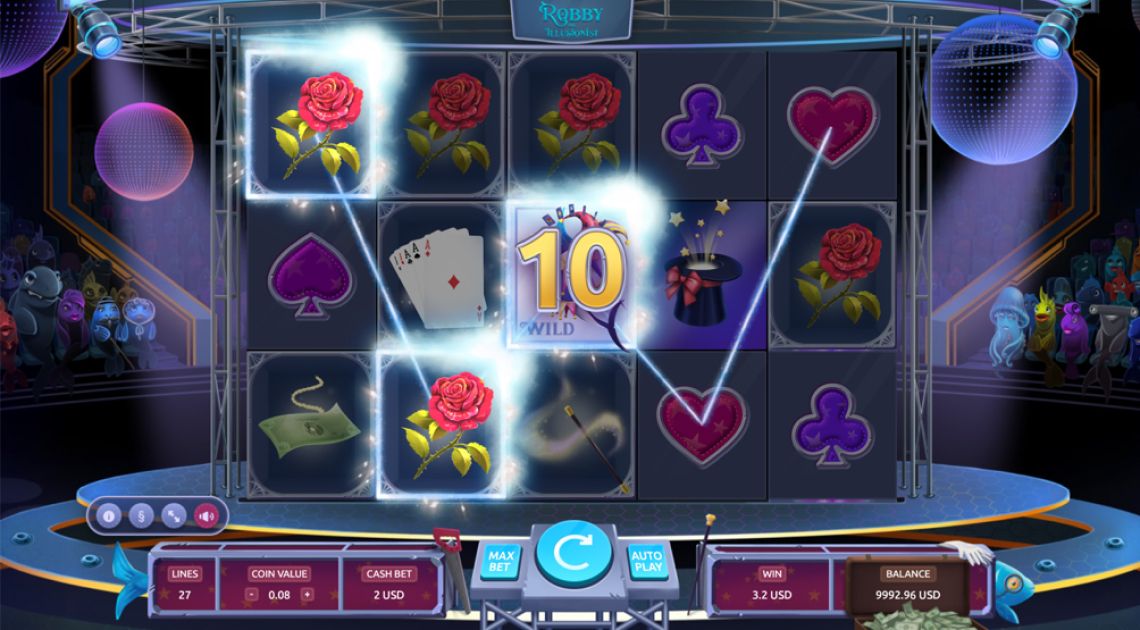 Alchemy, esoterica, hypnosis, hours of training. Calling himself a gypsy king, he is a born show star. A perfect player, he loves card games most of all, convincing millions that he's a true magician. A full stadium wouldn't notice him cheating. Well… we never know, because Robby pays off solidly once you get closer to his tricks.
The game's captivating math is covered in a trendy story line with fascinating visuals of a mysterious show.
Robby the Illusionist is a medium -volatile game for a long -lasting experience suitable for any budget. The game is finished in HTML5 with a mobile -first approach to stay vivid on a wide range of modern devices.
The 3x5 slot has 27 paylines, enriched with a motivating set of bonus features including Free Spins, Magic Hat scatter, Floating Wilds and Bonus Game.
The Wild symbols bring up to 10 free spins a time, with a Floating Wild appearing and moving across the reels. The Magic Hat scatter gives up to x3000 the win, while a Bonus Game brings a guaranteed prize.
"Robby is finished in ultimate quality, and marks our latest approach to making games simple yet captivating to appeal to a vast and really diverse audience. Together with our other games, this classic video slot will drive interest at any casino across our target regions,"
Robby the Illusionist demo is available at https://truelab.games/games/illusionist.
You are successfully subscribed!