February 15, 2022
Siren Symphony — a marine-themed title has been fine-tuned to perfection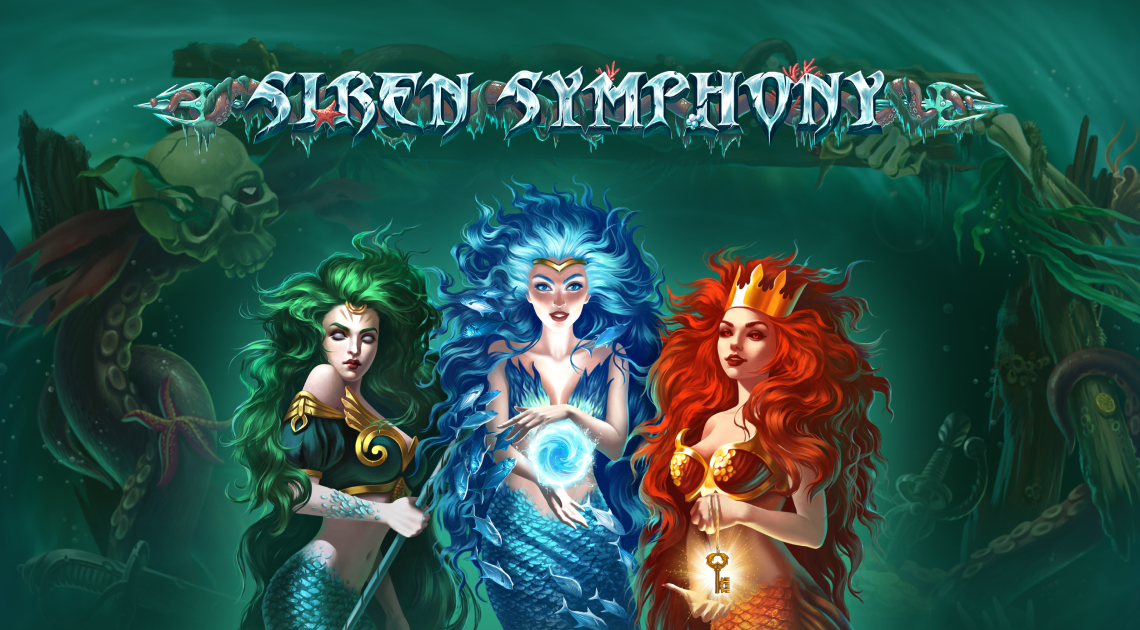 On February 15, 2022 a brand-new version of the mystical slot Siren Song returns to TrueLab's own network. The new version, Siren Symphony, is a lot more than just a name change. The title underwent significant improvements, including updated math and features, and superior graphics. The recognizable game stylistics are there to stay along with its enigmatic vibes, while the Free Spins features underwent significant improvements while retaining their higher, medium, and lower volatility choices. The max win remains up to x30,000 potential, meaning it continues to pack a punch!
Onto the theme of the game itself - three beautiful sirens, Emerald, Silver, and Crimson, lure sailors into the depths of the sea towards the treasures of sunken ships. Each of the ominous sisters possesses individual magical powers presented as Free Spin rounds with varying levels of volatility and engagement.
Emerald makes all Skull Wilds sticky, and awards an additional spin for the first Skull Wild on each reel. Silver randomly places from 4 to 15 bonus Fish symbols on the field and presents a multiplier equal to the number of Fish landing on the same spot. Crimson rewards the player with a set of keys, which unlock the treasure chests in the Pick & Click bonus. A Key chest now brings 2 to 4 extra keys, and a Multiplier chest not only increases the multiplier of all future Bet chests but also dishes out extra keys. The sorceresses grant a total of 10 Free Spins in any of the three options.
The Helm of Fortune follows each of the games, bringing either prize bets or a multiplier of the total Free Spins win. The Buy Bonus feature reveals the shortest path to winnings by allowing you to buy into the bonus game. The feature calls a menu, where the preferred type of Free Spins can be selected at once.
"Fans of the original title will notice subtle tweaks to the underlying math model, improving the game experience considerably. There are less subtle changes too, like the number of Free Spins and bonus symbols granted in the bonus rounds. This is far from just a change in name, and I believe this new version will spark a new phase in this game's ongoing success".
You are successfully subscribed!