October 19, 2023
TrueLab launches TrueXwin feature!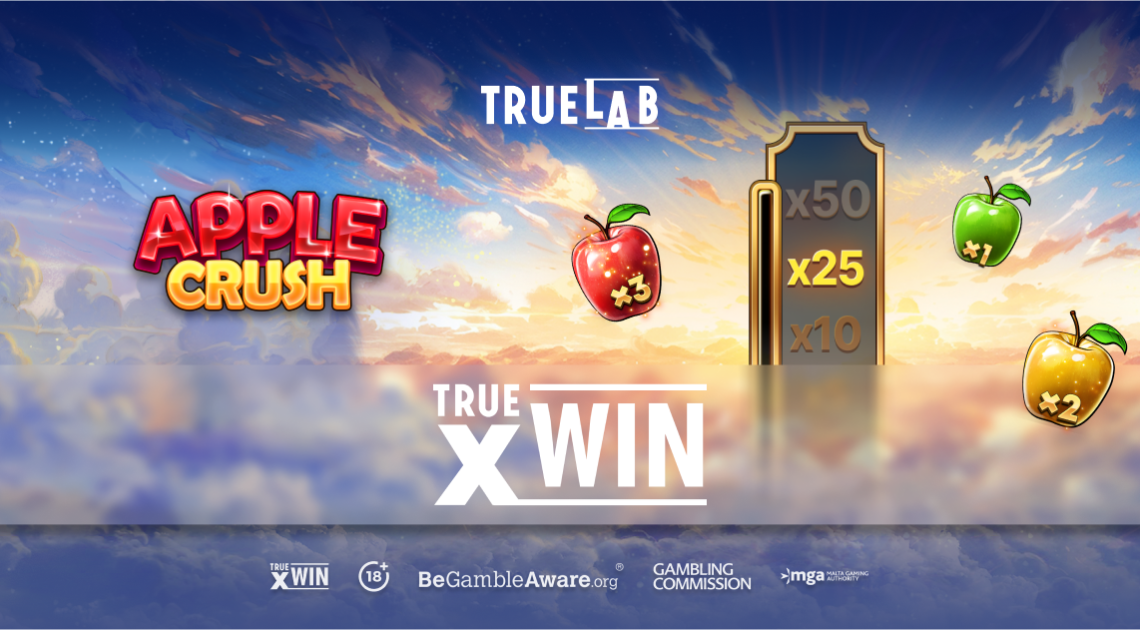 TRUELAB has launched a brand new feature - TrueXwin, the first of many exclusive of exclusive features lined up!
At TrueLab, we're all about delivering exceptional gaming experiences that defy the norm. We're thrilled to introduce a brand new feature that's set to get pulses racing.
TrueXwin is not just another feature; it's the first in a line of exclusive True Games innovations, designed to enhance your gaming experience in ways you've never seen before. And where better to debut this exciting addition than in our upcoming game, Apple Crush?
🍏 Apple Crush: An Adventure Above the Clouds 🌤️
Players can embark on a thrilling journey above the clouds, where zeppelins and trees float in a world of wonder. "Apple Crush" transports them to this breathtaking realm where adventure knows no bounds. Join the courageous crew as they collect apple wilds, trigger cascading wins, and reach for the most delicious rewards. With an astonishing x10,000 max win potential and wild multipliers that pack an extra punch, the Apple Crush juice is more than worth the squeeze.
🌟 TrueXwin: Igniting Explosive Bonus Rounds 🚀
TrueXwin is a game-changer that adds a new level of excitement to the gameplay. It turns the bonus round into an explosive chase, where players ascend the multiplier ladder, unlock extra spins, and activate a bonus round multiplier that supercharges bonus round winnings. It's all about creating heart-pounding moments with the thrill of the chase and the potential for massive multipliers.
"Dmitriy, Head of Games at True Games, shared his enthusiasm about the launch of TrueXwin, saying, 'At True Games, we're on a mission to create unforgettable gaming experiences that challenge expectations and continually surprise our players. TrueXwin is a testament to our commitment to innovation. It's the first in our upcoming line of exclusive features, and we can't wait to see some of the insane wins it can potentially come up with."
Apple Crush comes out on Wednesday 1st November 2023!
You are successfully subscribed!